About clinic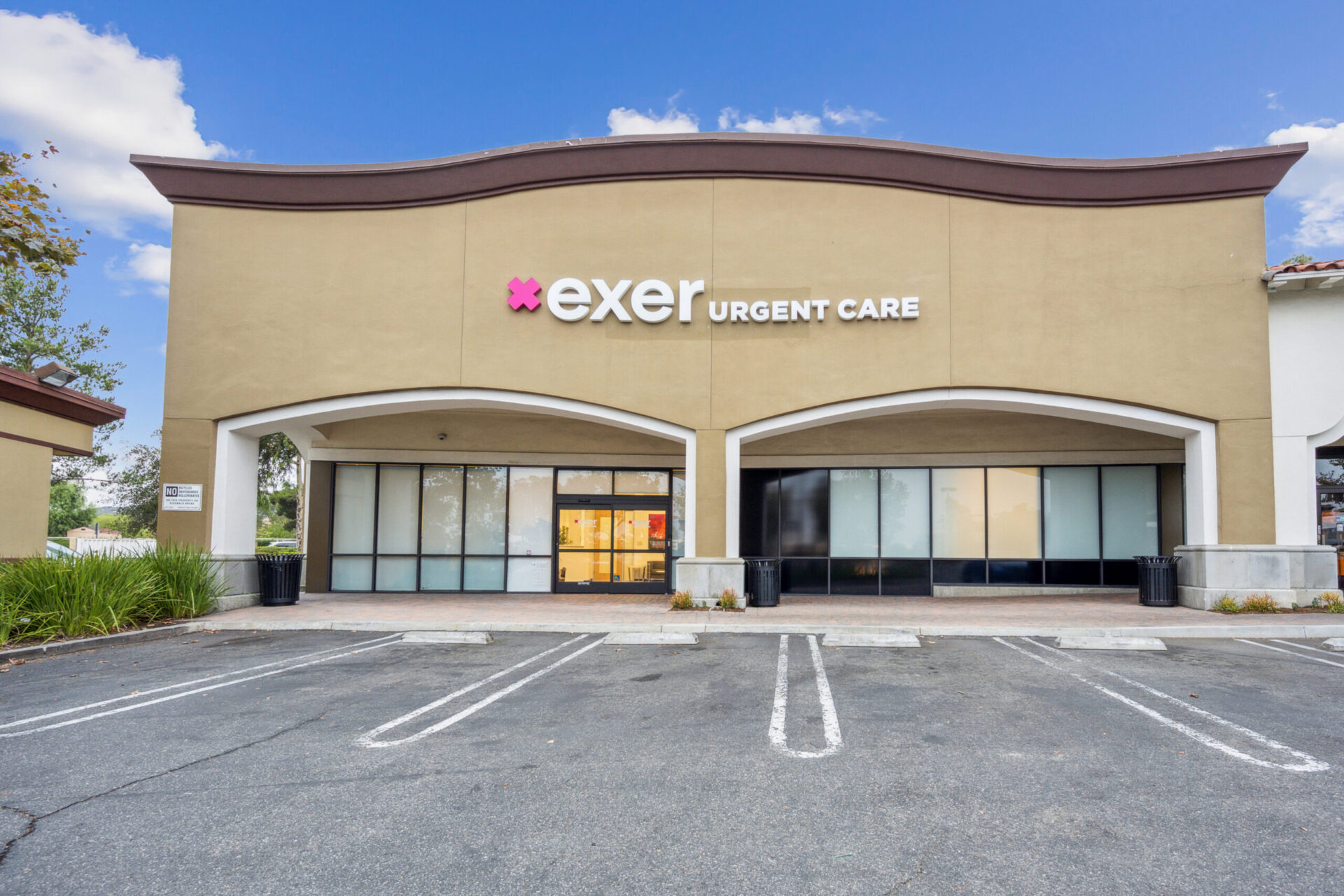 Are you new to Exer? Learn all about our specific services here. Our clinics are staffed with experienced emergency room doctors and other medical professionals to help with life's everyday emergencies. We also have on-site x-rays, labs, pharmacy, IV, splinting, laceration, and other services. Our goal is to offer patients more comprehensive medical services than a typical walk-in urgent care.
Our fourth Orange County center is located off Santa Margarita Parkway in the Lowe's shopping center just steps away from Rubio's and Starbucks. As we further expand into Orange County, our roots are growing deeper in each community. Rancho Santa Margarita "A Small City With the Soul of a Small Village" is a place we are proud to call home and offer a new kind of care for everyday emergencies. When life happens, count on us for expert care from ER-trained doctors and medical professionals who take the time to really see you. We are central and accessible to the residents of Rancho as well as minutes from Mission Viejo and Coto De Caza.
Unknown location
Address unknown
(Distance unknown)
Visit This Clinic
Open 7 days a week, from 9am to 9pm. (Last patient registered at 8:30pm)
Services
Available
Currently Unavailable
Cough, Cold, Flu
Cuts, Rash, Burns, Bites
Diarrhea, Vomiting
Testing: COVID, UTI, STD
X-Rays
Pre-Op & Sports Physicals
IV Treatments
Parking
Ample complimentary parking is available in the shopping center lot in front of the clinic.